Outpatient Care
Bear Creek's outpatient therapy programs provides rehabilitation services with physical, occupational and speech therapy as well as social services to assist with community services for illness or injury, including but not limited to: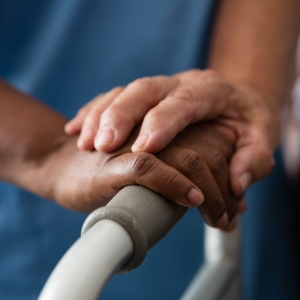 Adjustment Disorder


ALS

Alzheimer's Disease

Anxiety

Arthritis

Amputation
Acquired Brain Injury

Brain Injury

Brain/Spinal Tumor

Carpal Tunnel Syndrome

Cancer

Depression
Frozen Shoulder

Joint Replacement

Parkinson's Disease

Multiple Sclerosis

Multiple Fractures

Neck Pain
Traumatic Brain Injury

Swallowing Disorders

Stroke

Upper and Lower back pain

Weakness/Deconditioning

Voice disorders
My mom is a long-term care resident at Bear Creek. She is very happy here and has made many friends along the way. She enjoys the activities they provide and really enjoys the salon services. She receives great care and I couldn't have found a better place for her.
My step-father was a resident of Bear Creek Nursing Center through a very critical period of his life. What a wonderful job they did, in every aspect. Their compassion and understanding during this time is something I will always remember. Thank you for all the good memories.
After knee surgery, I was recommended to Bear Creek's physical therapy rehabilitation program. What a great decision this was – and great experience. Their therapists and staff really what they were doing. If I should ever need rehab again, I am telling my doctors I want to return to Bear Creek.